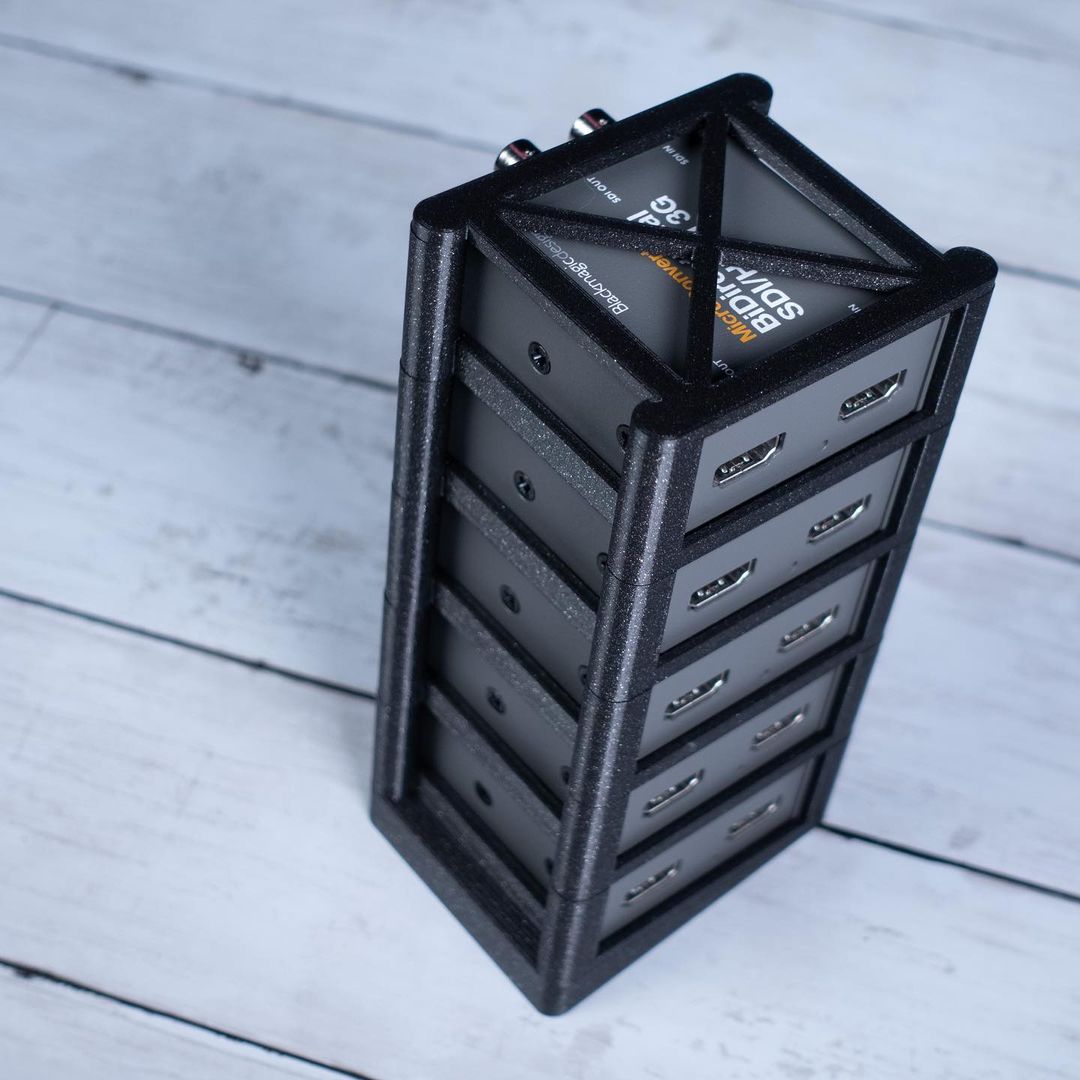 This modular cage allows you to stack Blackmagic Bidirectional SDI/HDMI 3G Converters on a desk or behind other gear.
The design is composed of four parts: the main shelf, the top shelf, a top plate that sits on top of the top shelf, and an optional angled base. The angled base plate lets you mount the whole stack on top of rack gear that's mounted at a 9° angle, such as the StarTech 8U desktop rack. You can print as many of the main shelves as you need to stack.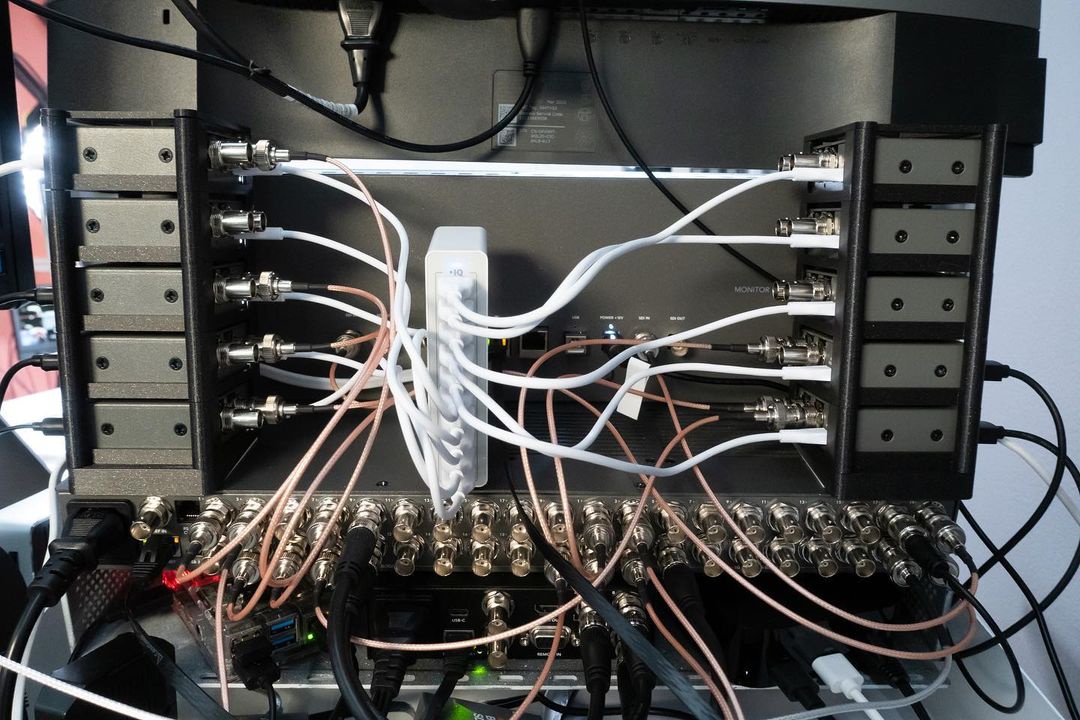 The shelves are designed so that the converters can slip in from one side with enough of a gap on top to be able to insert and remove them even after a stack is assembled.
If you'd like, you can glue the stack together to make a solid structure. Otherwise the pegs are long enough that the stack is reasonably stable even without glue.
Files
These designs are licensed under the Creative Commons Attribution license.
Did you make a print of this? Tweet a photo and include the link to this blog post to be featured in the comments below!