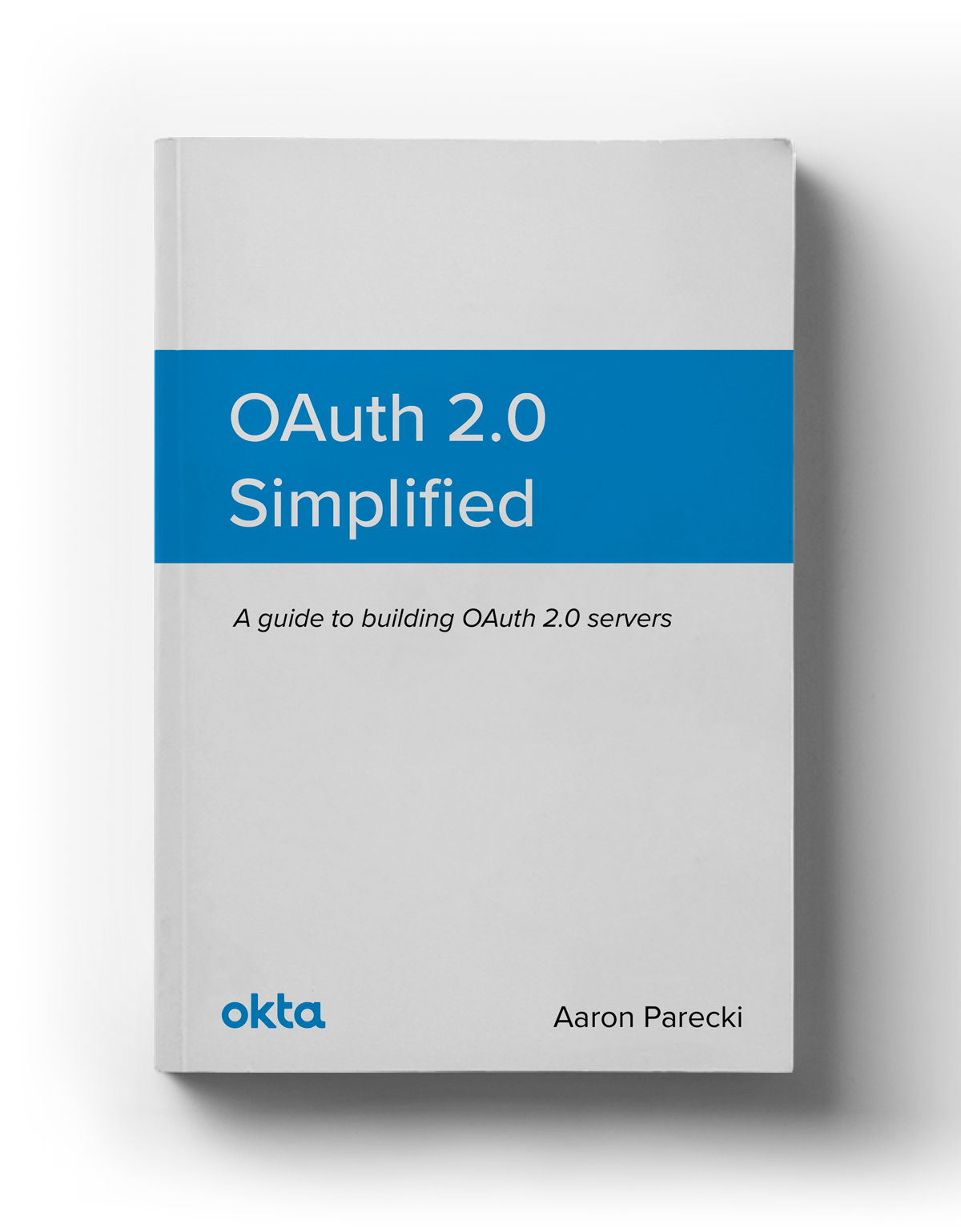 OAuth 2.0 Simplified is a guide to building an OAuth 2.0 server. Through high-level overviews, step-by-step instructions, and real-world examples, you will learn how to take advantage of the OAuth 2.0 framework while building a secure API.
You can buy the paperback book on Lulu.com or Amazon now! Also available on Kindle, ePub, or PDF.
Specs
I contribute to the OAuth specs, and co-authored OAuth 2.0 for Browser-Based Apps
I also maintain oauth.net
Videos
OAuth: When Things Go Wrong
Presented at the O'Reilly Software Architecture Conference
Slides: speakerdeck.com/aaronpk/oauth-when-things-go-wrong
OAuth Access Tokens Explained
OAuth All the Things! What is OAuth 2.0?
OAuth Talks
I'd be happy to come to your meetup and give a talk on OAuth! Fill out the form below if you're interested in having me come give a talk! If I can accept your request, Okta will sponsor drinks for your meetup, and I'll bring a few copies of my book to give away as well.