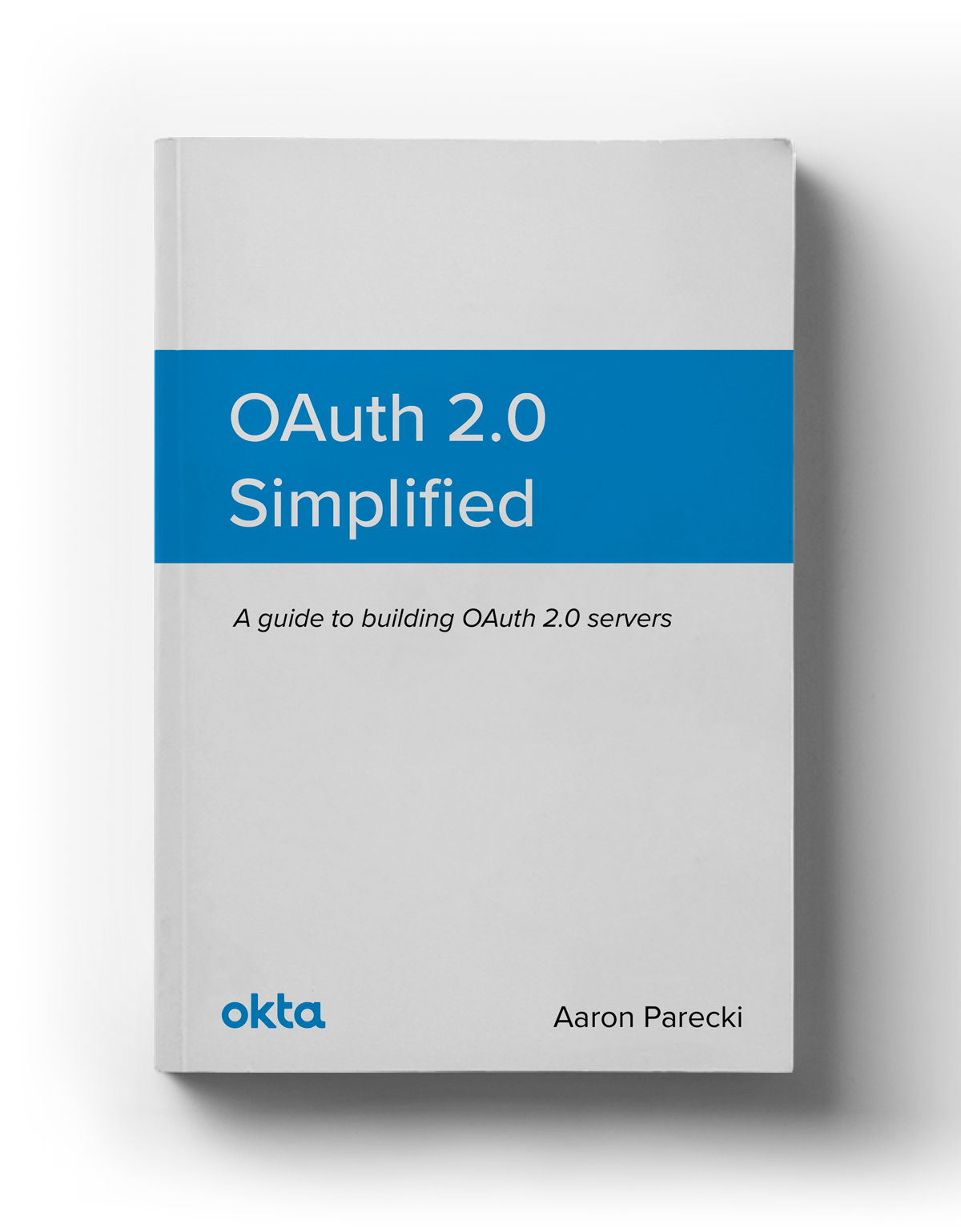 OAuth 2.0 Simplified is a guide to building an OAuth 2.0 server. Through high-level overviews, step-by-step instructions, and real-world examples, you will learn how to take advantage of the OAuth 2.0 framework while building a secure API.
You can buy the paperback book on Lulu.com or Amazon now! Also available on Kindle, ePub, or PDF.
OAuth Talks
I'd be happy to come to your meetup and give a talk on OAuth! Fill out the form below if you're interested in having me come give a talk! If I can accept your request, Okta will sponsor drinks for your meetup, and I'll bring a few copies of my book to give away as well.