This is my "life stack" - the tools, apps, services and other things I use to manage my work and life. Last updated January 2018.
I only add things to this page if I feel comfortable personally recommending them. You can help me out by following the links on this page so that I receive an affiliate commission when you buy them.
Computing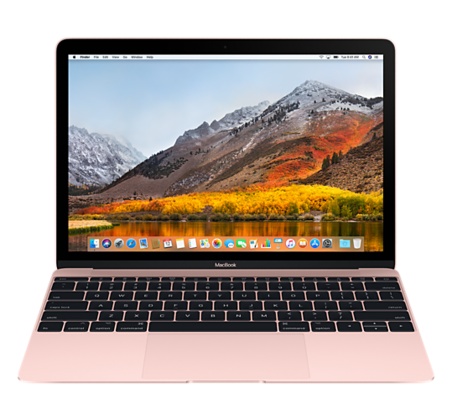 12" Rose Gold Macbook - The 2017 12" Macbook finally has an i7 processor! This is my main machine, I do everything on it! It even holds up okay for video editing in Final Cut.
Dell 24" Monitor - This is my main monitor for my desk, it sits above my Macbook at eye level.
GeChic 13" Monitor - An external monitor as thin as a Macbook Air, great for traveling.
Logitech C930e Camera - Wide angle USB camera with a decent microphone.
Jabra Speak 510 Bluetooth Speaker - This speaker is great for conference calls. Loud output and great microphone for picking up everyone at the table.
Yubikey - Get this and use it for 2-factor auth on your Google, Dropbox, GitHub, and many other accounts.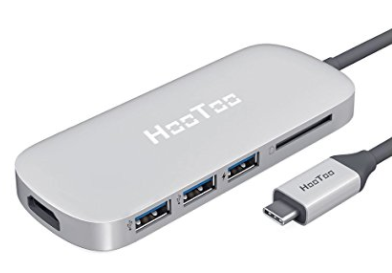 HooToo USB-C Adapter - This USB-C adapter has three USB-A ports, HDMI, and an SD card reader. Far more functional than the Apple brand adapter, but a little bulkier.
Mac Productivity
Programming Tools
iOS Productivity
Tech Accessories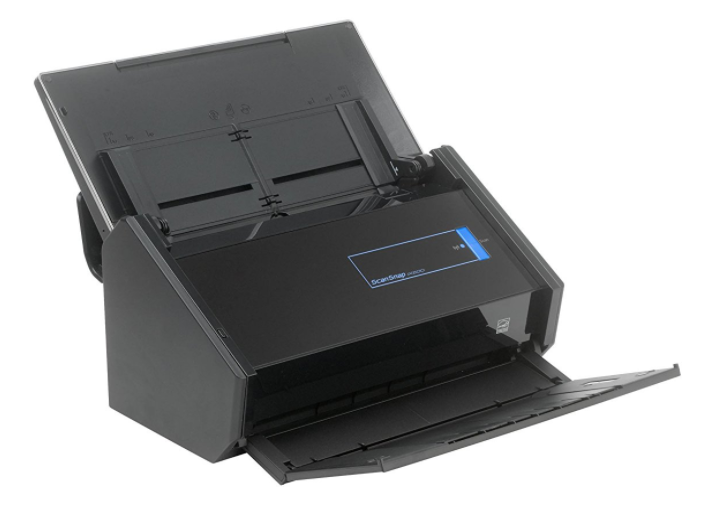 ScanSnap ix500 - The best and fastest document scanner. Does double sided scans, handles receipts, and can chew through a stack of paper super quick.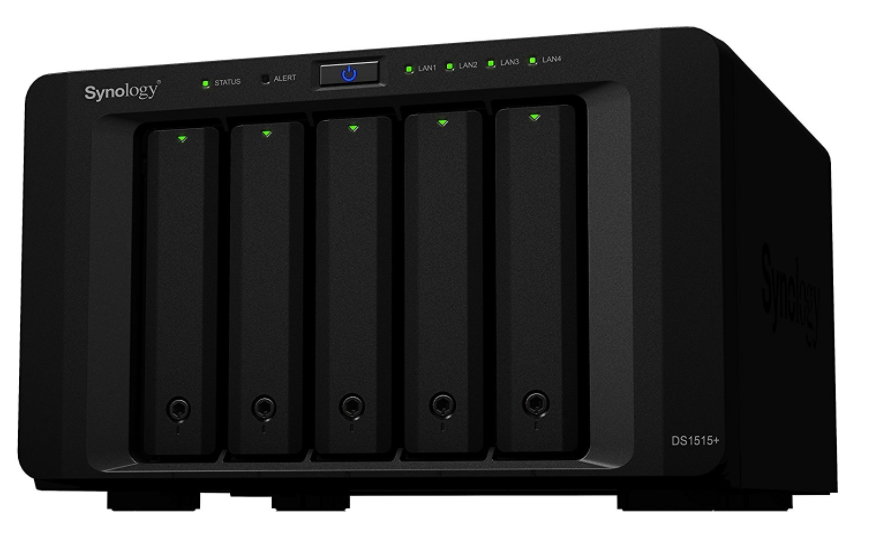 Synology DS1515+ - Five-bay network storage, with a great web interface and the ability to run apps like Plex.tv, your own private dropbox, and more.
Brother Laser Printer - I've had this printer for years. It's small, the wireless is actually pretty good, and it supports automatic duplex printing.
CyberPower 1500VA UPS - This UPS is surprisingly compact, and also provides a pure sine wave. I use this to power my Synology as well as a small home server.
Ubiquiti Unifi Wifi Access Point - Ubiquiti makes enterprise-grade wifi hardware that is relatively easy to manage. This has replaced my Apple Airport at home.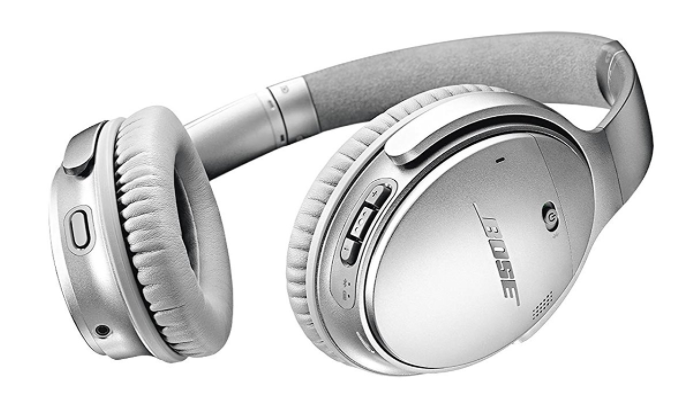 Bose QuietComfort 35 - Noise-cancelling Bluetooth headphones. Can connect to two devices simultaneously.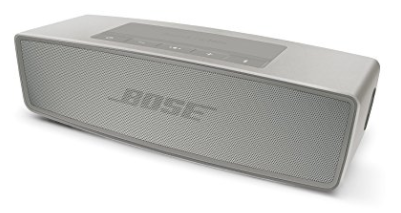 Bose Soundlink Mini - A fantastic Bluetooth speaker with solid bass output, and is great when you want to watch TV while traveling, or for listening to music at the park.
Anker 5-Port USB Charger - Five high-power USB ports so you can charge all your devices while traveling.
Anker 10-Port USB 3.0 Hub - I leave this hub on my desk, and it's able to power external hard drives, and connect to all the USB accessories I use regularly. Combined with the USB-C adapter, this means I only need to plug one connector into my computer and I get all my USB devices.
Anker 26800mAh Battery - This is the hugest battery. It charges your phone (or three) forever. Really any Anker battery is great though, so get a small one as well so you have a more portable one too.
Optoma Pico Projector - This ML550 is a little bigger than the older one I have (the PK320), but is the same idea. The 320 is only 100 lumens, this is 500, and even mine can project an impressive picture.
Personal Finance
Quantified Self
Home Theater
Household Appliances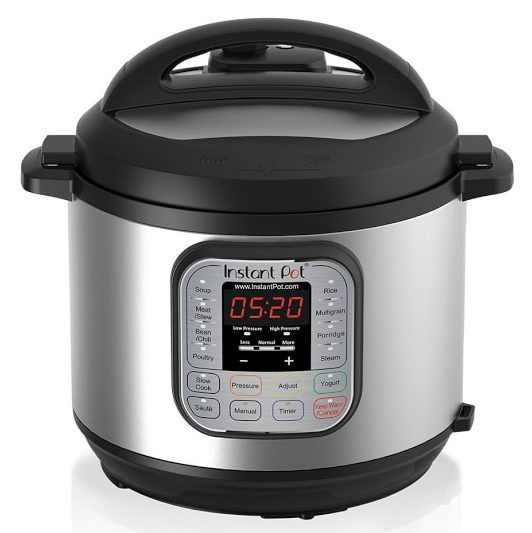 Instant Pot - This pressure cooker is cheap, simple to use, and makes cooking everything so much easier. Black beans in 40 minutes? Yes please. Also great for cooking squash, and makes rice or risotto super easy.
Kitchenaid Immersion Blender - Paired with the Instant Pot, this blender makes cooking large batches of soups ridiculously easy.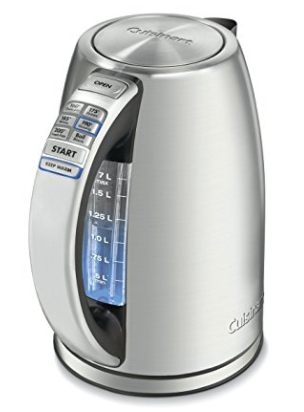 Cuisinart Kettle - This is a solid kettle with a few temperature options.
NutriBullet Blender - This blender can chew through anything! I use it all the time for smoothies, soups and salsa.
Philips Sonicare Diamond Clean - I actually started getting compliments from my dentist after I started using this electric toothbrush.
Panasonic Electric Shaver - Waterproof, uses AA batteries, easy to clean.
Belkin SurgePlus 6-Outlet - Give yourself a few more outlets and USB on your kitchen counters.
Home Automation
Musical Instruments

Yamaha P85 Digital Piano - I've had this for over 10 years. It's a simple no-frills keyboard with hammer-action keys, so it feels almost like a real piano. The P85 is no longer in production, but it was replaced by the P115 which is similar. I like it because it doesn't have a lot of features.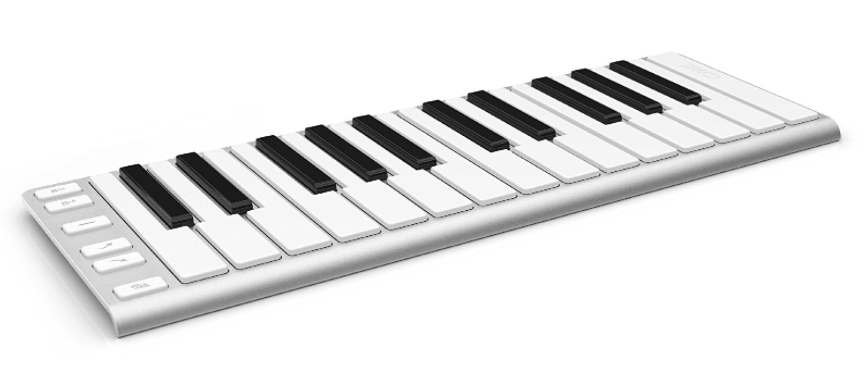 XKey 25-Key Musical Keyboard - This piano keyboard is as thin and stylish as a Mac keyboard, great for traveling. The keys are full size, but the action is nothing like real piano keys. It's enough to pluck out an idea, and is worth it because it's so conveniently small.

Korg nanoKONTROL2 - This is a nice little control surface with 8 knobs and faders, and some buttons to control playback. I used this a lot during my 100 Days of Music project in Logic Pro.
Bike Stuff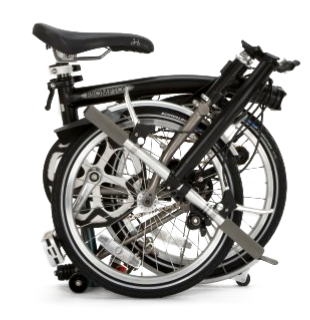 Brompton Folding Bike - This bike folds into a tiny space, it's my main mode of transport, and I bring it inside to coffee shops and bars all the time.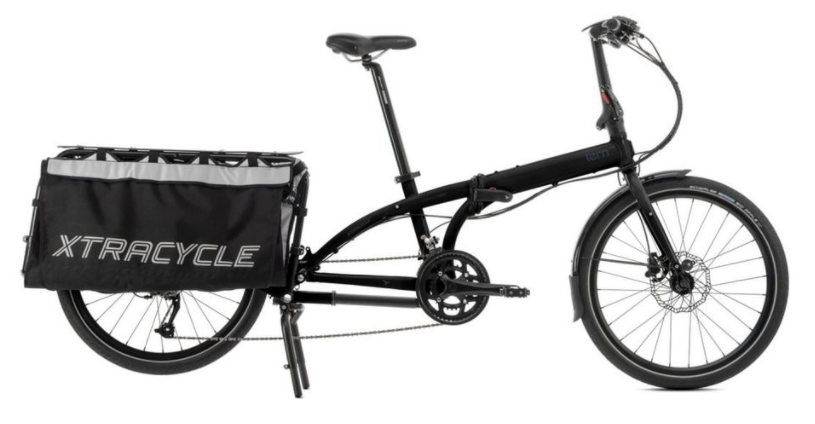 Cargo Node Xtracycle - This cargo bike is also a folding bike! It fits into relatively small spaces, and expands to a full size cargo bike that can carry a surprising amount of things!
Quad-Lock Bike Mount for iPhone - This is a phone case with a connector that you can use to quickly clamp onto your bike handlebars. I have one mount on each of my bikes.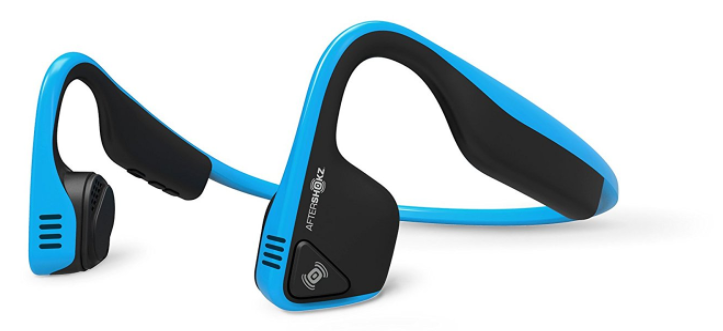 AfterShockz - Wireless bone-conduction headphones that don't cover your ear. These are great for listening to podcasts while biking since you can still hear what's happening around you.
Lumintrail Seatpost Rack - This seatpost rack quickly clamps on to my Brompton, giving it a huge increased carrying capacity paired with the bag below.
Bushwhacker Trunk Bag - This bag sits on the rear rack. It's insulated so you can carry food, and has relatively large side pockets as well. I've also strapped things underneath it like tripods or a folding chair.
Travel
Services
Video Equipment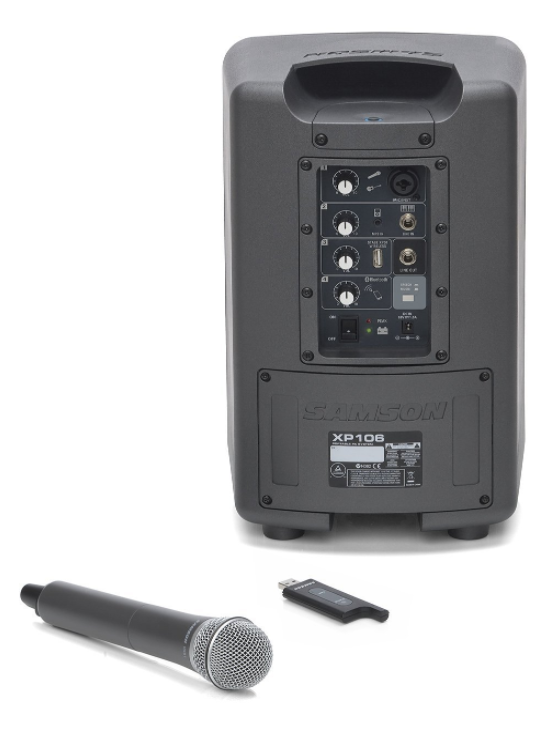 Samson XP106w PA - We use this PA system at DonutJS. It comes with a wireless mic, and has an additional XLR input, as well as Bluetooth. This makes it easy to have a stage mic as well as play music during breaks. There is a 1/4" output which I use to record the audio. The wireless mic receiver is USB, and you can also plug it into a computer and it shows up as an audio device.
Portable Multi-Camera
Here is a list of all the components of my Multi-Camera Video Recording Rig.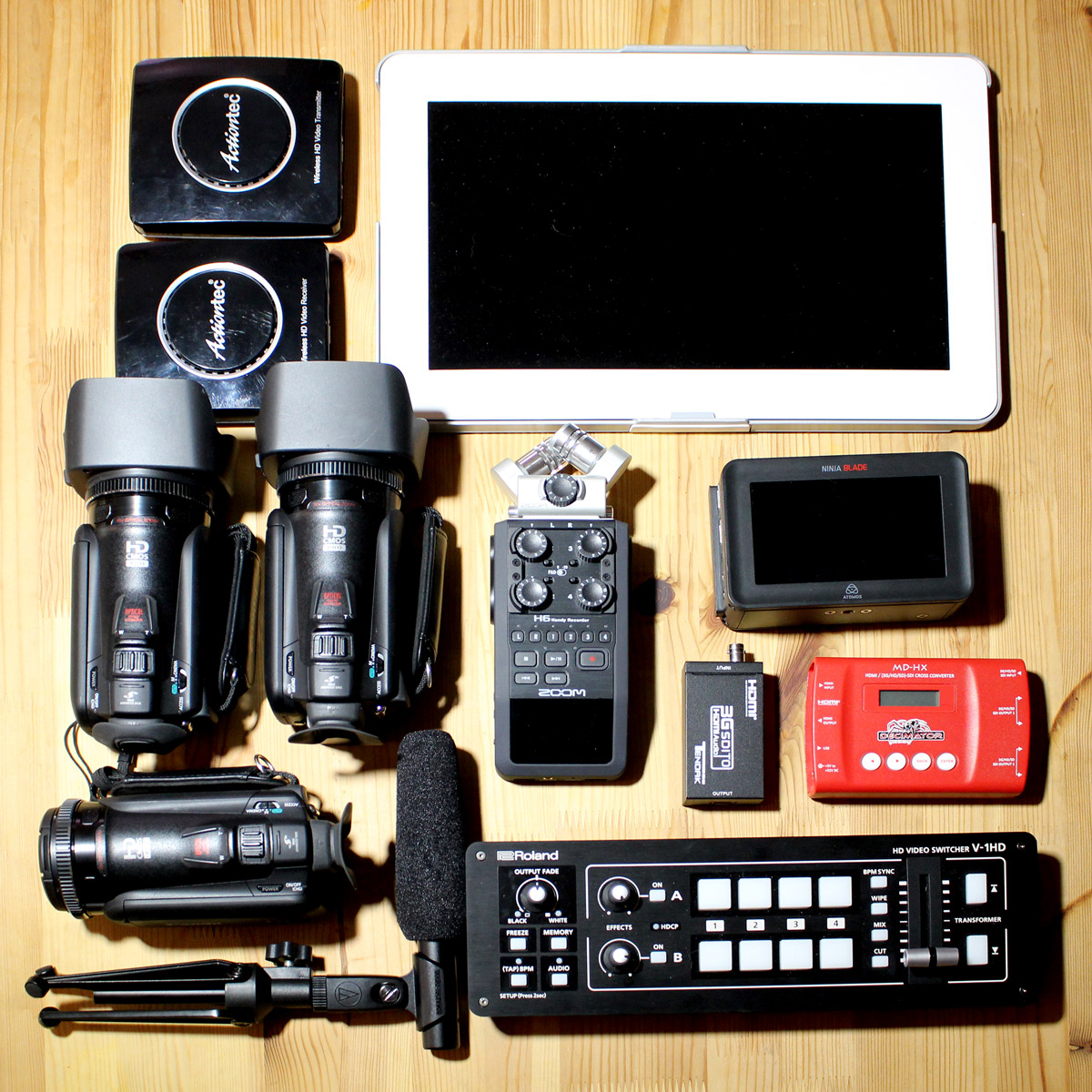 Wireless Multi-Camera
Graveyard
Formerly recommended products and services that I no longer recommend for various reasons.
Others
Here are some pages documenting tools other people use.