Note: I will be keeping this post up to date based on the latest plans.
From Hollywood: 4:15am
Bike 3.7mi (~30m) to Gateway TC, arrive by 4:45.
From Gateway, attempt to get on any of the following Green Lines to Clackamas TC: 4:56 5:19 5:31 5:44 5:59
If all goes well catching the train, will arrive at Clackamas TC before 6:45
Clackamas TC to Oregon City: 7.5mi ~1 hour
Oregon City
Arrival time in Oregon City will be between 6:20 - 7:20 by train+bike, or 7:45 by bike. Wait in Oregon City for people to meet up.
From Oregon City: 7:45am
Leave Oregon City before 7:45am. It will be about 14 miles to the riverbank, ~1h 45m. There are two options, either Hwy 213 or back roads.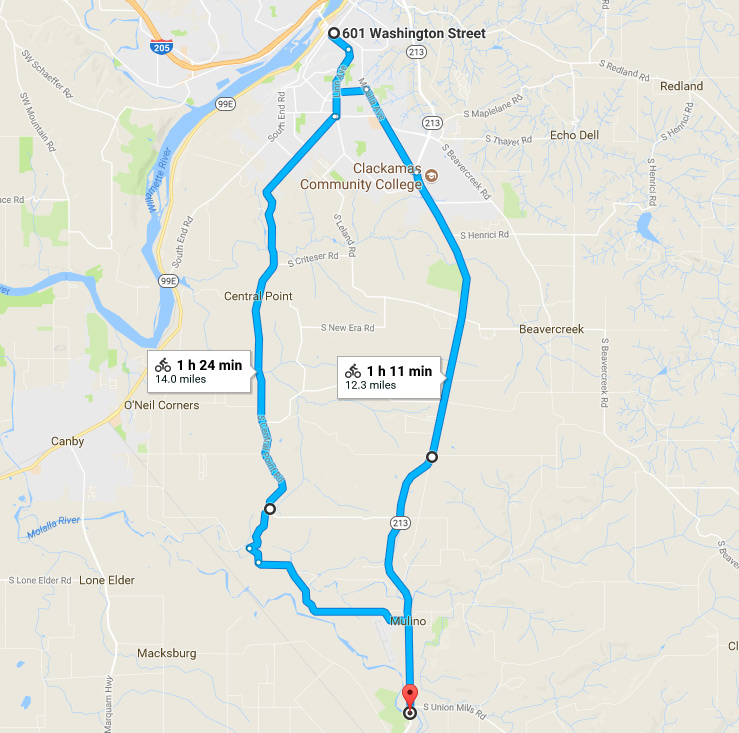 Back Roads (14 miles)
Most of the route is single-lane in two directions with no shoulder, and lots of windy roads. There is almost no reason cars would take this route.
Hwy 213 (12 miles)
This is the route advertised on biketotheeclipse.com. It is very straight, and has a shoulder almost the entire way, and has slightly less elevation gain. It is likely to have a lot of car traffic since it's the main route from Oregon City to Molalla. However there is something to be said for riding alongside other bikers.
The two routes meet up for the last mile and a half at this intersection.
The Destination
Arrive at the riverbank of Wagonwheel Park at 9:30am, during the partial eclipse. There will still be 45 minutes of partial eclipse until the peak.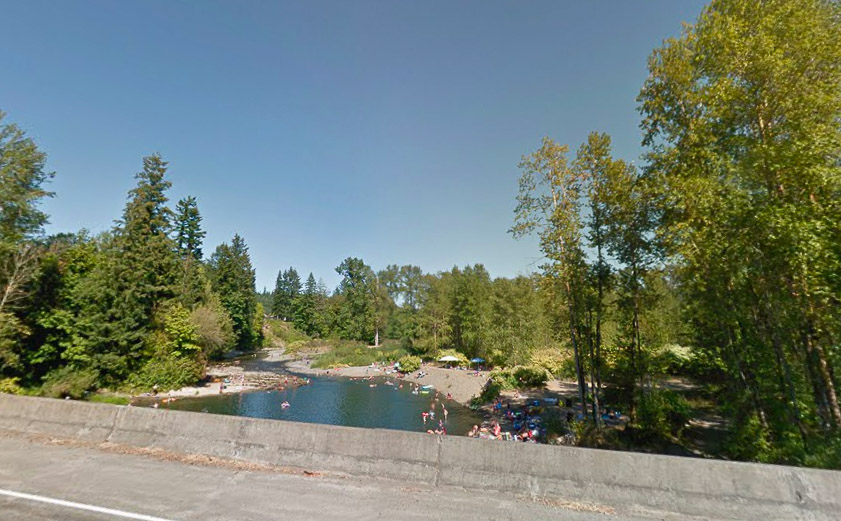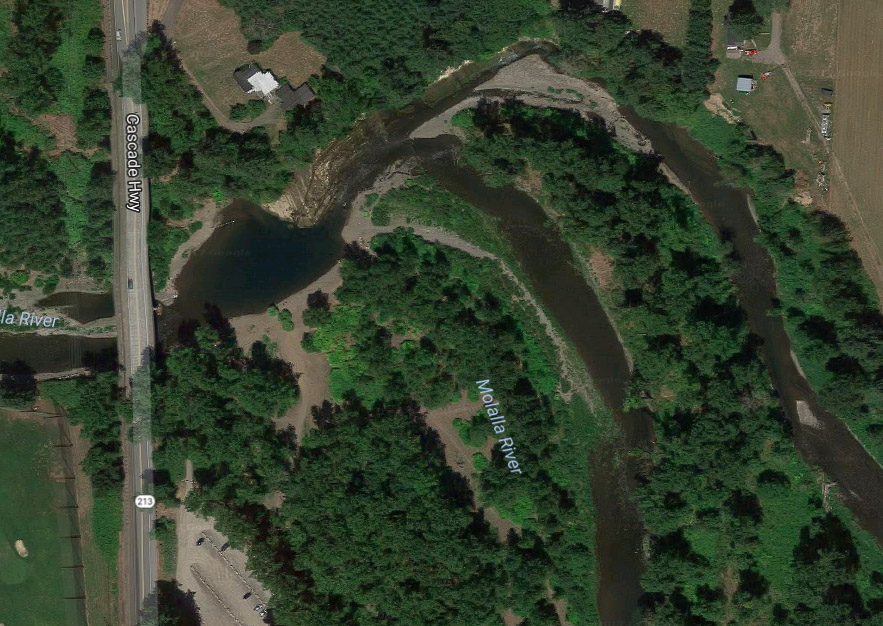 Eclipse Times
Start of partial: 09:06:02
Start of total: 10:18:40
Peak: 10:19:01
End of total: 10:19:25
End of partial: 11:38:37