I realized today that if you visited the Webmention endpoint for IndieNews in a browser, it showed a 404 page, since the Webmention endpoint was only registered for POST requests. Today I added a page that is served for a GET request.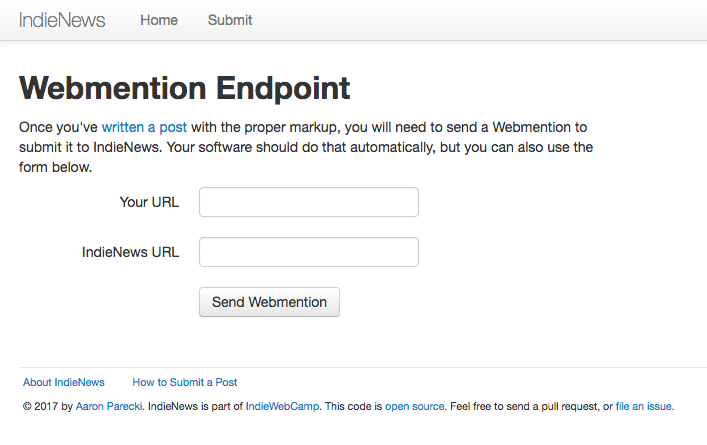 This follows the convention of showing human-readable instructions when a GET request is made to the Webmention endpoint, since GET requests have no meaning in the Webmention spec.
I also made it so that the JSON objects returned as part of the Webmention response are formatted nicely so that if you use the form you at least see something more readable than just unformatted JSON responses. This is helpful for example when there is an error response after submitting the Webmention.