I finished two updates to OwnYourGram today.
There is a new page when you log in where you can see a list of your 20 most recent photos on Instagram, check whether they've been posted to your website already, and re-post any if you need to!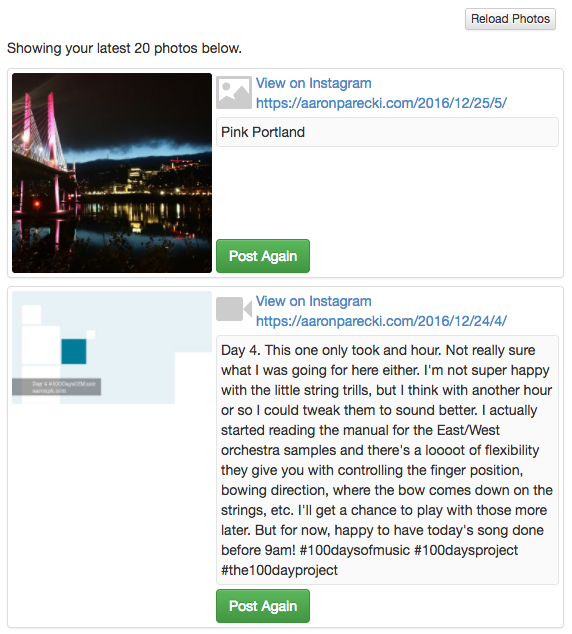 This is helpful in case that OwnYourGram somehow misses importing any of your photos, or if your Micropub endpoint temporarily returns an error, or when you're initially developing your endpoint and need to test posting photos and videos to it repeatedly.
I also added a "disconnect Instagram" button to the dashboard so you can disassociate your Instagram account if you need to stop importing photos or move to another website.

OwnYourGram is starting to feel much more like a real tool now, and not just a little web wrapper around a cron job!