The Micropub implementation report summaries had gotten kind of scattered around various URLs, so today I cleaned it up and consolidated everything. I also added the number of submitted reports to the home page, along with links, so that they are much easier to find.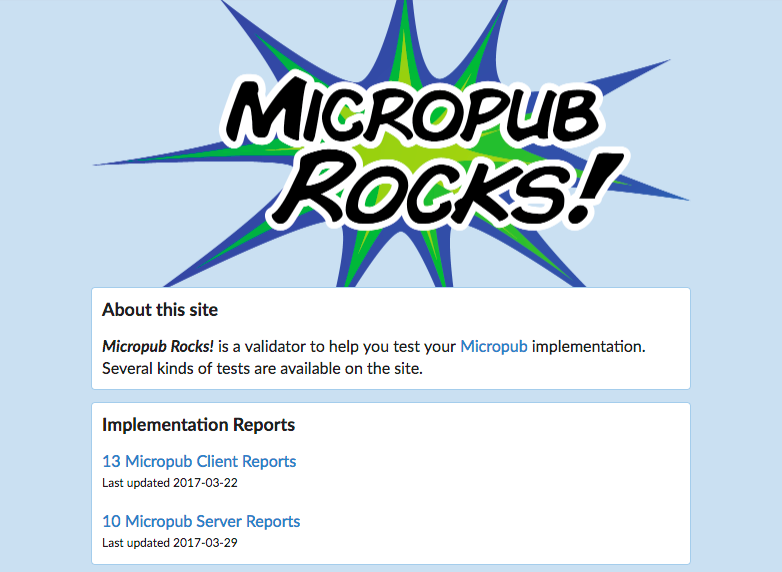 I am making the report summaries all live under micropub.rocks, rather than be split between micropub.rocks and micropub.net. I updated the URL structure for the summaries on micropub.rocks to be more consistent:
The corresponding URLs on micropub.net now redirect to micropub.rocks. I also added a header bar on the spreadsheet views so that you can navigate back to the home page as well as to the other set of reports while viewing the spreadsheet.
Hopefully this makes things a little easier to find!