Today I updated the documentation for indieauth.com to include a setup guide for using indieauth.com as your OpenID provider, and added more prominent links to the OpenID and PGP instructions in various places on the site.
The header bar and footer now include direct links to PGP and OpenID setup instructions. The main setup page also now links to the PGP setup page and includes an example of linking to your PGP key along with the other example providers.
I wrote a setup guide for configuring indieauth.com as an OpenID provider.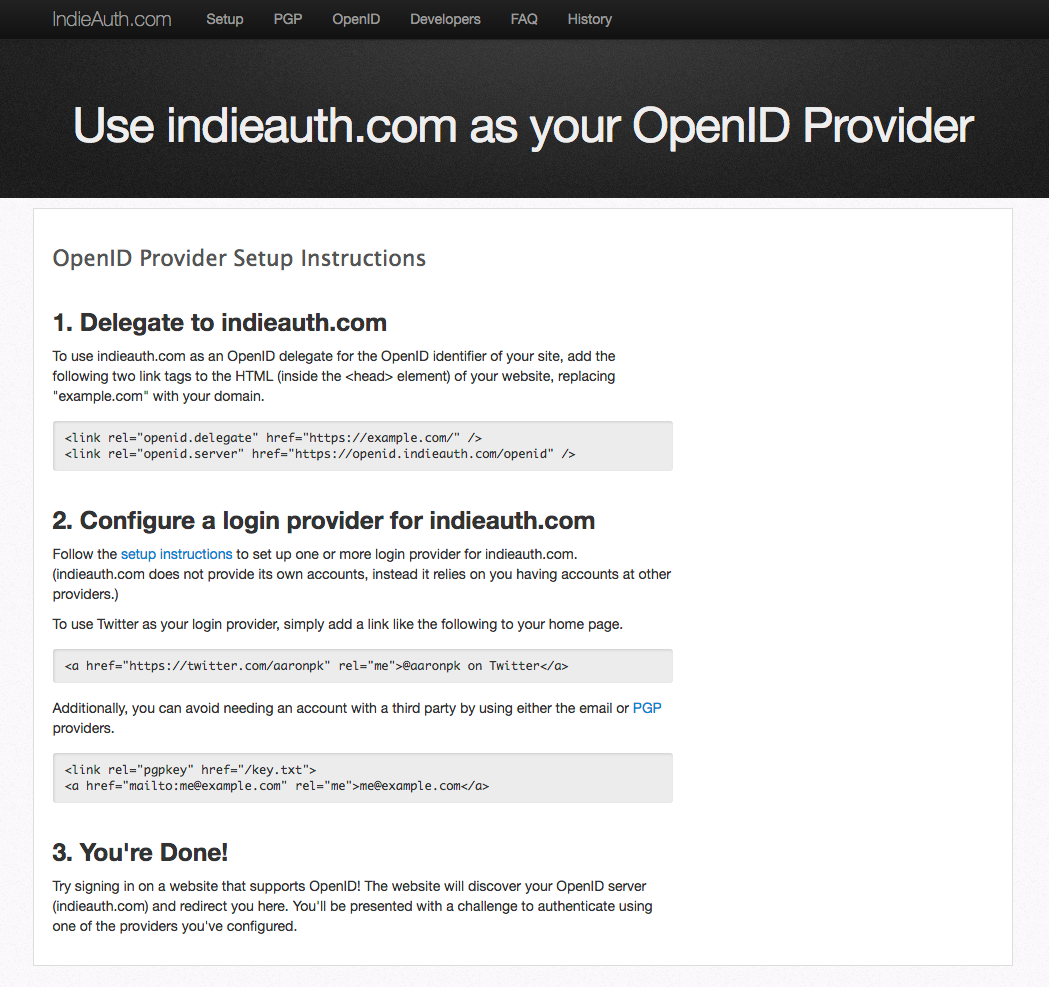 At this point, OpenID 1 is almost completely gone. There are only a few sites that still consume it, and most of the former major providers have all shut down. Quite a lot of people have migrated to using indieauth.com as their provider since it's one of the few remaining services online. Hopefully this new setup guide will make it even easier to find for people looking to migrate.